Britney Spears Reveals 'Changes' To Her 'Piece Of Me' Summer Tour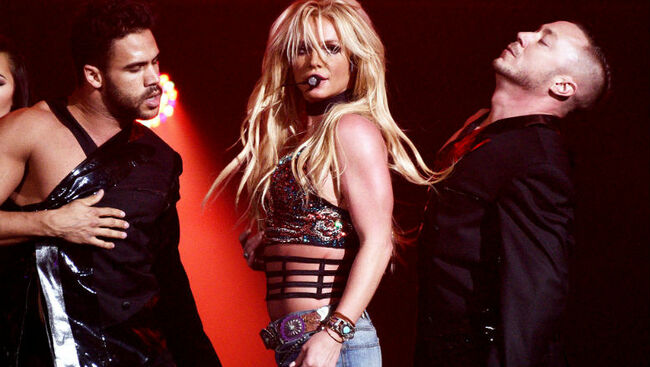 In less than two months, Britney Spears will bring her "Piece Of Me" Las Vegas residency to the east coast for those that weren't able to make it out to Sin City in recent years, but the pop titan has revealed that the show will indeed be a different spectacle.
Speaking with PEOPLE magazine, Spears admitted that there are lots of changes happening to the current version of the show, which will also make its way overseas. "I haven't been to Europe in a while," she reflected. "I'm adding a couple of new songs in the show. There's so many changes. I have a month-and-a-half before I go, so I have a little work to do but I'm really excited about it."
While the Vegas version of the show saw oversized props like a colossal-sized tree and a moving guitar, her upcoming concerts will likely have to downscale due to travel, which is probably why the singer needs to rotate some new tracks into the hit-heavy set list. This will mark her first trek since 2011's "Femme Fatale Tour." For more information on the upcoming tour, head over to her official website.
Back in March, it was reported that Spears' decade-long conservatorship might be ending in conjunction with the schedule for the tour. "Jamie Spears [her father] is actively consulting with Britney's medical team to determine if the conservatorship of Britney as the person should finally come to an end," the insider revealed. "It's just a question of timing as she is about to begin the tour, so the thinking is to do it at the conclusion."